LUDWIG en Barbara Hannigan nodigen op vrijdagavond 26 augustus 2022 publiek en pers uit voor een feestelijke en muzikale housewarmingparty. Want ja, het creatieve collectief is verhuisd van Amsterdam naar Rotterdam. En bestaat ook nog eens tien jaar. Dubbel feest dus.
In de Onderzeebootloods op het RDM-terrein in Rotterdam, de nieuwe thuisstad van LUDWIG, viert het creatieve collectief op 26 augustus zijn tiende verjaardag. Het LUDWIG Orchestra opent met dirigent en sopraan Barbara Hannigan de feestelijke avond. Haar voorstelling La Voix Humaine, een tweeluik met Strauss' Metamorphosen en Poulencs La Voix Humaine, beleeft daarmee de Nederlandse première.
LUDWIG en Hannigan
Hannigan werkt al sinds de begindagen samen met LUDWIG. En met succes. In 2017 namen ze samen hun eerste album op: Crazy Girl Crazy, waarmee ze een Grammy Award wonnen. Drie jaar later volgde La Passione. Ook dit tweede album viel meermaals in de prijzen. In 2019 voerden Hannigan en LUDWIG Rake's Progress van Stravinksy op in het Concertgebouw in Amsterdam, maar bijvoorbeeld ook in de Elbphilharmonie in Hamburg en de Philharmonie de Paris. En op het Aldeburgh Festival, waar Luister haar interviewde voor de Luister-editie 741.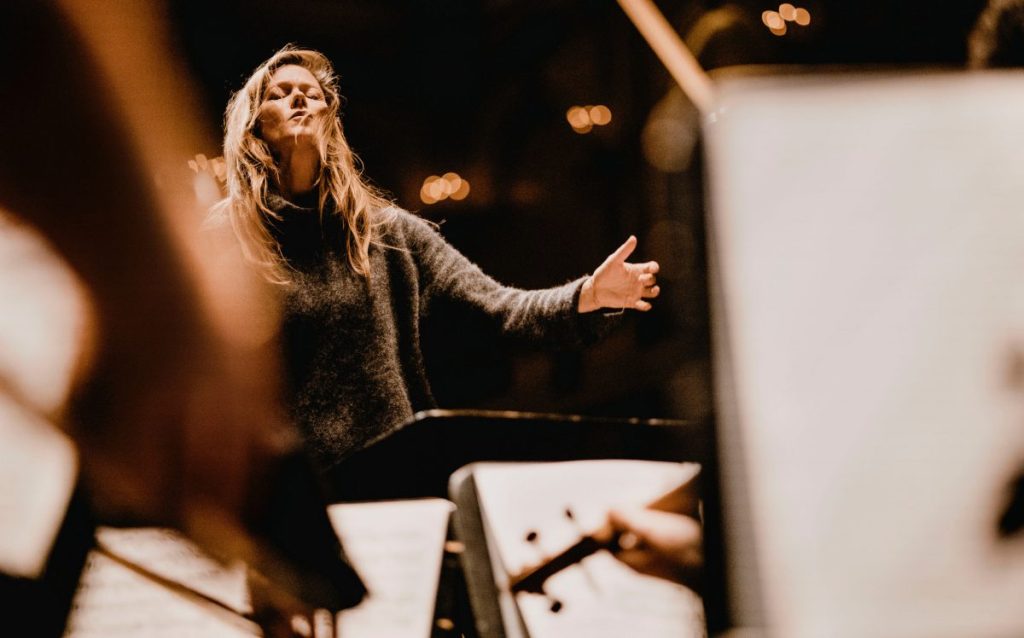 Through the Looking Glass
De feestavond gaat verder met een sneak preview van Through the Looking Glass, een nieuw festival en platform over innovatie en transitie dat LUDWIG vanaf 2023 jaarlijks zal organiseren. Artistiek leider van LUDWIG, Peppie Wiersma, vertelt over het festival: "Onze wereld moet veranderen. Maar hoe dan? En wat betekent dat eigenlijk concreet voor ieder van ons? We willen een plek creëren waar alle ideeën samenkomen. LUDWIG zal een verbindende rol spelen en wil ook de innovatie en transitie verbeelden, zichtbaar en hoorbaar maken voor een breder publiek. Jazeker, we willen bijdragen aan een mooiere toekomst en een betere wereld, dat zit in ons DNA."
Dance with me
Aan het eind van de avond is het tijd om te dansen. En hoe kan dat beter dan op de muziek van de onlangs verschenen cd Dance with me? LUDWIG's Ballroom Band, Hannigan en het Berlage Saxophone Quartet spelen en zingen live de dansbare muziek. Van de Weense wals tot de chachacha. Barbara Hannigan vertelt in een video over Dance with me dat het een terugkeer naar haar jeugd is. "In mijn jonge jaren was ik zangeres én toetsenist in een dansband in Canada. Jarenlang speelden we in dansgelegenheden aan de oostkust. Al die schuifelende, huppelende en stampende voeten: ik kreeg er nooit genoeg van."
Wilt u erbij zijn? Kijk hier voor meer informatie en tickets.