De Zweedse sopraan Birgit Nilsson (1918-2005) leeft voort in de vele initiatieven die haar naam dragen. Zo zijn er het authentieke Birgit Nilsson Museum en het prestigieuze Birgit Nilsson Stipendium, dat een mooie parallel vormt met de Birgit Nilsson Prijs. Het Birgit Nilsson Stipendium werd dit jaar uitgereikt aan de Zweedse sopraan Johanna Wallroth.
Birgit Nilsson Stipendium
Het Birgit Nilsson Stipendium werd in 1969 in het leven geroepen, ter nagedachtenis van Ragner Blennow, die als zangleraar een belangrijke rol speelde in Nilssons leven. Het startkapitaal van het stipendium bestond destijds uit de opbrengst van een opvoering van Tosca in het Malmö City Theatre waarin Nilsson de titelrol zong.
Johanna Wallroth
Dit jaar werd het stipendium uitgereikt aan de getalenteerde Zweedse sopraan Johanna Wallroth. "Het is absoluut fantastisch om het Birgit Nilsson Stipendium te ontvangen en het is een enorme eer om met de naam van Birgit Nilsson geassocieerd te worden. Ik zie het als een erkenning en bevestiging dat ik op de goede weg ben met mijn vocale en muzikale ontwikkeling. Het stipendium biedt bovendien een financiële zekerheid waardoor ik me verder kan focussen en mijn carrière kan uitbouwen", aldus Wallroth. Op 13 augustus zal Wallroth een recital brengen tijdens de Birgit Nilsson Days.
Internationale carrière
Eerder mochten diverse Zweedse zangers, die ondertussen een mooie internationale carrière hebben opgebouwd, het Birgit Nilsson Stipendium in ontvangst nemen, waaronder Gitta-Maria Sjöberg, Hillevi Martinpelto, Karl-Magnus Fredriksson, Anna Larsson, Nina Stemme en Malin Byström.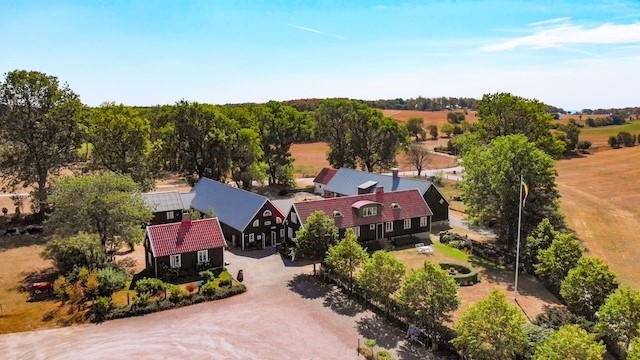 Birgit Nilsson Museum
Birgit Nilsson werd in 1918 geboren op het schiereiland Bjäre in het zuiden van Zweden. Haar geboortehuis, of zeg maar liever boerderij, is sinds 2010 het Birgit Nilsson Museum. Bezoekers kunnen er van 26 juni tot 5 september 2021 een glimp opvangen van de authentieke plek waar Zwedens grootste operazangeres tot haar drieëntwintigste samen met haar ouders woonde. De familie Nilsson had er een eenvoudig leven, zonder elektriciteit of stromend water. Birgit hielp haar ouders bij het planten en oogsten van gewassen en het melken van de koeien. Wie had kunnen voorspellen dat zij een van de grootste operazangeressen van de twintigste eeuw zou worden …
Unieke collectie
Naast een bezoek aan de authentieke boerderij, presenteert het museum jaarlijks een nieuwe tentoonstelling, waarin het leven en het werk van de succesvolle operazangeres belicht worden. Het museum herbergt ook een unieke collectie met opnames die de volledige carrière van Nilsson documenteren. Op wandelafstand van het museum ligt de kerk van Västra Karup, waar Nilsson op veertienjarige leeftijd haar debuut in het koor maakte en sinds haar dood in 2005 begraven ligt. Een bijzondere plek om te bezoeken zodra reizen weer kan!